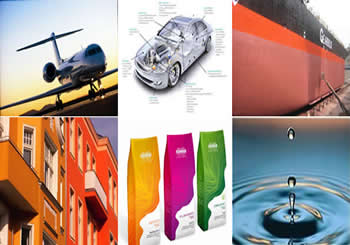 Advanced Materials
Warshel Advanced Materials capabilities in high-performance catalysts and resins serve over 1,000 customers in 50 countries with innovative, tailor-made solutions and more than 500 products which address global engineering challenges.
Warshel Advanced Materials is a leading global chemical solutions provider with a long heritage of pioneering technologically advanced catalyst and resin products for customers requiring high-performance materials that outperform the properties, functionality and durability of traditional materials.
Warshel clearly recognizes our responsibility to develop and manufacture products that are sustainable and to do so in ways that make a sustainable and vibrant world possible for future generations. By driving innovation and growth, we create value for all our stakeholders today, constantly mindful of our impact on tomorrow. Across the globe, we demonstrate our genuine and lasting commitment to sustainability by developing efficient new products, perfecting eco-friendly technologies and reducing our own carbon footprint.